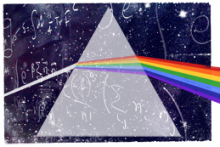 Tim Knauer is a professor for the department of Physics and Astronomy, and the director of the MacAdam Student Observatory. Each month, he hosts the Kentucky SkyTalks, an ongoing series of discussions on the science of life and the universe.
This podcast was produced by Stephen Gordinier.

This work is licensed under a Creative Commons Attribution-NonCommercial-ShareAlike 3.0 Unported License.